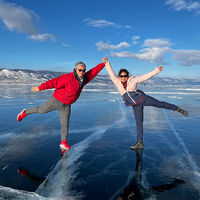 Apichat
11.02.2023
I contact with Serg at e-mail. He help and advice everthing which I didn't know until help to contact the hotel. Our leader is Makc, he is very good boy. He take care our very good. He recommended to take photo and find strange ice shapes to take photo too. Our driver is Alexsander, he is good driver. He show a spinning car.
Baikal is very fantastic place and same our leader. We hope to say thank you with Makc Alexsander and Serg. We need to recommend Baikal Majestic to every one.
---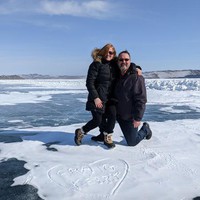 Craig F
15.03.2021
I did a lot of research in trying to select a tour company that would be a more personal experience (ie. private tour vs. group tour). I communicated with Alex and appreciated how quickly he responded and the information was clear. My wife and I decided to book the day trip to Listvyanka, followed by the four day/three night adventure in Lake Baikal. Alex provided us with the most wonderful guide (Marina) who was always prompt, and we loved her knowledge, and positive energy. The tour to Listvyanka (including the outdoor Taltsy museum, dog sledding, gondola, lunch at the fish market, and walking on Lake Baikal - were all amazing)!

Our time spent at the frozen Lake Baikal was even more interesting. The ice caves, clear ice, and island adventures will be lasting memories that we will have for a lifetime.

If you want a more personalized experience (ie. no group tour given the COVID situation), Alex and Baikal Majestic should be your first (and only choice).

If you want your tour in English - then ask for Marina as your guide - she is absolutely wonderful.

PS - compared with the other quotes I received, Baikal Majestic was the "cheapest" and definitely the greatest value for money!
---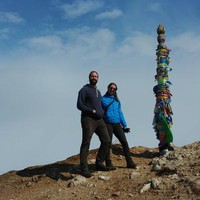 Mark and Hannah
02.07.2019
My wife and I are still talking about this tour. Our tour guide Alex is AWESOME! So knowledgeable about lake Baikal and really interested. He told us not to worry and that he would take care of everything and we could just board the car and enjoy for our tour. The meals and accommodation were also the fantastic! Thank you for sharing this treasure.
---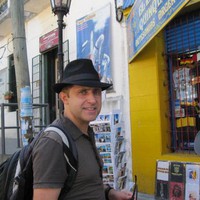 Vlad
20.09.2018
Awesome trip to Baikal
Everything was on top, including transportation and logistics of the trip. Everything went smoothly without any unexpected issues. The staff was friendly and provided us with all the information we needed. We spent four amazing days at Baikal and would come there again. Thank you Max for this unforgettable experience!
---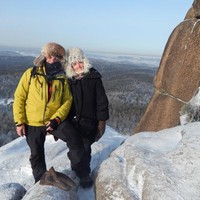 Alexandra
04.09.2018
Spectacular tour!!!
We are family from Slovakia and we really enjoyed our tour to Arshan and Tunkinskoj valley. Although we speak fluently Russian, we appreciate a lot of information about this tour in English language. We were especially satisfied with our guide Alex Novikov. He told us hundreds of interesting facts about Baikal, its flora and fauna, shamanism, local people and many others. We can just recommend this tour!!! Thank you Alex for wonderful time spent with you in Buryatia :)
---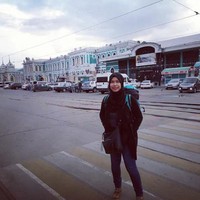 Dida S
27.08.2018
Great experience to Lake Baikal!!
One day tour to Lake Baikal was a such great experience!! Warm, kind, helpful and friendly Max as a tour guide was really enjoying. Sharing his knowledge and experience, non-stop telling about the history of every places that we had visited. Such a wonderful experience. Thank you Baikal Majestic. Hope to see you again for the next vacation in Irkutsk.
---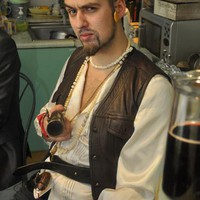 Rafal K.
14.08.2018
One-day tour to Listvyanka
A few months ago I was looking for a one-day tour to Lake Baikal. I found the Baikalmajestic website and immediately wrote a request. Alexander offered me two options and both were very tempting. I chose a tour in Listvyanka and I remember with pleasure that beautiful sunny day. My guide Olga took me out of the hotel, and we hit the road. I like architecture and so we walked in the museum Taltsy about three hours. We also went up to the Chersky stone, I recommend this observation platform - the view is truly amazing. In the fish market, we bought fish from lake and had a picnic on the shore. After the picnic, it began to rain and we could not go on a boat. Olga offered to visit the museum of Baikal instead of a water trip. In the museum I liked aquariums with fish and seals. If you're going to Lake Baikal, I would recommend you try one of their tours! Thank you Olga and Alexander!
---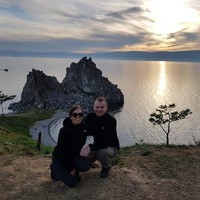 Daniel and Sandra
25.07.2018
3-day private tour to Olkhon island.
We are grateful to Baikalmajestic for making our introduction to Lake Baikal a wonderful one! It was worth every dollar. Our driver and tour guide was Alex. He was professional and was always attentive to our needs and wants. We would definitely recommend this tour and plan to do it again in winter when the lake will freeze.
All in all, an amazing experience - thank you, Alex, for that!
---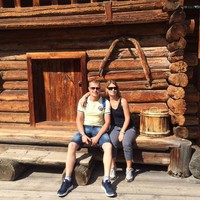 Nicholas and Jessy
28.06.2018
We were met with our guide Elena in Airport. The tour to Listvyanka was wonderfully educational. Our guide was impressively learned of the history of Siberia. Although the goal of our trip was visitation Listvyanka village and Irkutsk sity, we enjoyed visiting about another piece is Arshan settlement. We would recommend it to anyone. We have already notified colleagues, friends, and family of this exceptional service.
---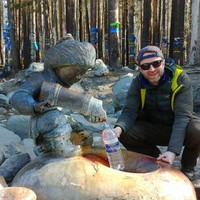 William
04.06.2018
Tatyana was an amazing guide, she was funny and very knowledgeable. Would recommend to anyone looking for a tour to lake Baikal. This was way more than I expected.
---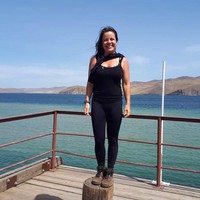 Robin
11.05.2018
I try to do at least one trip together each year. My guide Alex was polite, full of knowledge on the attractions and a great story teller. I had been to Russia before but this was my first time in Siberia and I was really glad by booking with Baikalmajestic. Thank you very much for making our trip to Olkhon island wonderfull.
---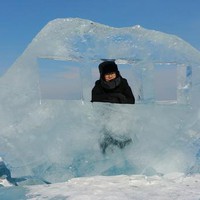 Duangkamol
22.04.2018
Baikalmajestic is a wonderful tour company. My guide Denis was very attentive it honestly feels like you are traveling with your best friend, the kind who is really intelligent and funny! I booked for myself 3-day tour to Olkhon island, which were fantastic. Denis was polite and very professional. I was visited around Olkhon without the hassle and fuss that is involved when you try to discover a place by yourself and left with a great appreciation for lake Baikal. Thank you Denis for such a great experience!!!
---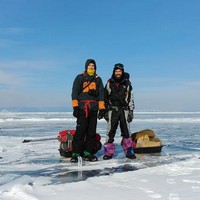 Daniel and Paul
08.04.2018
Wonderful time spent on Olkhon! Starting with our friendly guide Alex. We were so glad that we had chosen this tour, as we felt we really had a tour guide who had a passion for his subject. Our favorite part of course was exploring the Northern part of Olkhon! So much beauty in this part of Baikal! You can't miss this amazing trip!
---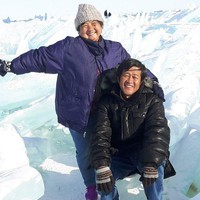 Sakda and Phawta
17.03.2018
We are thrilled we decided to take this tour! Our guide Dasha was amazing, so knowledgeable and made the experience wonderful from start to finish. We learned a lot about Russia and Baikal, particularly in light of recent events. We did the whole day tour to Listvyanka, great way to learn about this amazing and lovely lake. Well worth the money and time. Highly recommend this tour!
---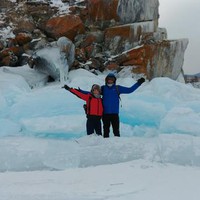 Sadie and Ruth
09.03.2018
Our tour was an enjoyable and informative visit Olkhon Island. We had such fantastic days on the 3-day tour. Max, our tour guide, was phenomenal and took us around the island showing us amazing views. He was so knowledgeable about the Russia history and lake Baikal. And meals were fantastic! Our personal favorite dish was fish soup. A real treat. Overall, our rest with the company Baikalmajestic was stress free and everyone was so helpful and kind. Thank you for a wonderful tour!
---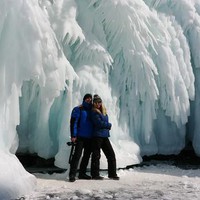 Taylor and Martin
01.03.2018
Highly recommended! The Baikalmajestic tour company provided an educational and interesting tour. Our tour guide was Olga and helped us to enjoy our tour. She informs us about the various wonders of Olkhon island and she is friendly and funny. Would recommend this company to anyone looking to do a tour on lake Baikal.
---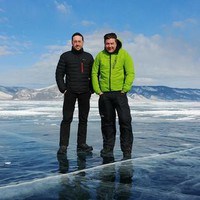 Nick and Matthew
27.02.2018
We had fantastic days on this tour to Olkhon island. Lots of delicious food and hospitality guest house. Our guide Olga was excellent as well. The price is very reasonable considering what is included. Thank you Olga and Baikalmajestic for really great days. Olkhon Island needs to be on everyone's list.
---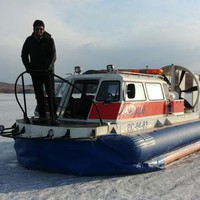 Ryan
15.02.2018
I wanted a tour of a few days Olkhon island. Baikalmajestic provided this. Their tour was convenient, informative and well organised. I was everywhere I needed to be on time and I had great days out. Overall this tour was a great choice and I recommend this to others.
---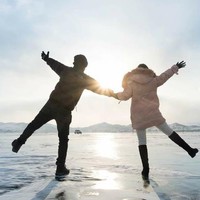 Steven and Jess
02.02.2018
Amazing days for our trip to lake Baikal. We visited Olkhon Island one week ago, to do the frozen tour. We had awesome days, visited all beautiful places. I have to give credit to our guide Denis, who really made the day as great as it was. He made everyone on the van laugh, and showed us places around Olkhon. He even brought us pine nuts each which he gave to us at the end of the tour. We are so thankful to Denis, and we had such wonderful days here in Olkhon.
---